Are you considering a trip to Istanbul, one of Europe's most vibrant cities? The streets of Istanbul may be challenging to navigate without an Istanbul City Map, so investing in one is essential to get the most out of your time there. Istanbul is a significant and bustling city with a long and illustrious history and many fascinating locations. Some of the city's most famous landmarks are the Hagia Sophia, the Blue Mosque, the Grand Bazaar, and the Spice Bazaar, all known for their bustling markets. A city map may assist you in locating these must-see locations more quickly, illuminating the best paths to take and revealing unexpected gems off the main road. Because of its winding streets, lanes, and neighborhoods, Istanbul may be scary for first-time visitors; nevertheless, a well-designed city map will be your reliable companion, guiding you in navigating the city's complicated layout and helping you make the most of your time in this fascinating metropolis.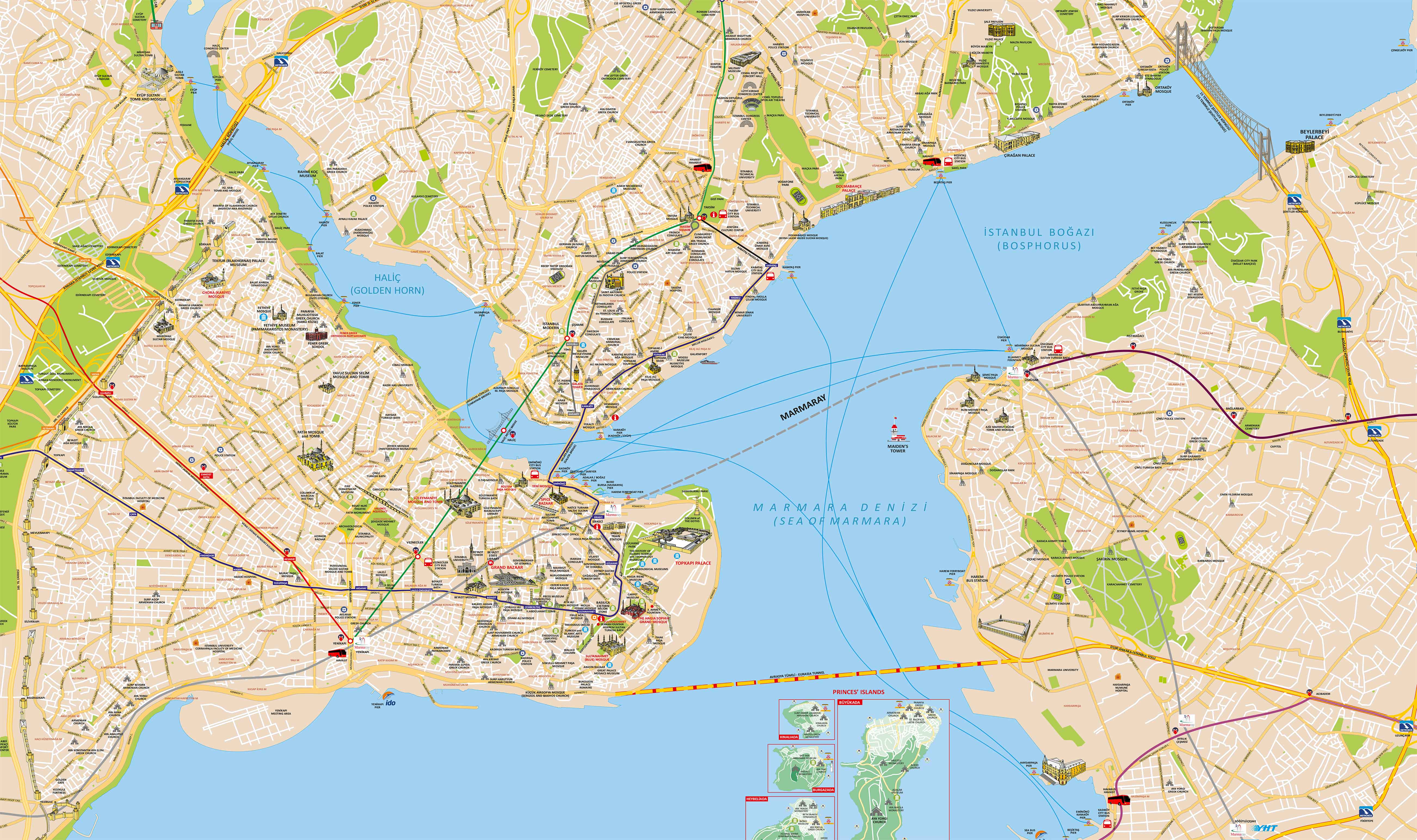 You can open this photo in a new tab and zoom in.
Istanbul City Map
Aside from being functional, an Istanbul city map may also serve as a source of inspiration for your trip. Many maps include symbols representing landmarks, museums, and areas of interest, offering a visual summary of the city's rich cultural legacy. As you move your finger around the map's streets and squares, you may discover lesser-known areas that spark your interest, such as tiny cafés, local markets, or secret historical monuments. The map may also aid in itinerary planning and time management by enabling you to discover local attractions and plan your trip appropriately readily. An Istanbul city map will be your trusty friend, ensuring you don't miss any of the city's attractions, whether you like to explore on foot, utilize public transit, or jump on a tour bus. So, before exploring Istanbul's beauties, get a city map and start on your expedition with confidence and joy.