About this activity
Horse Riding Experience in Istanbul You will get away from the city's commotion, noise, and worry without leaving the city and be at peace all day…
We designed our horse safari trips for those who wish to experience horseback riding, the beauty of nature, and independence. You may also share the freedom of heart with your friends in a group setting.
On this horseback riding adventure in Istanbul, experienced riders may test their horse's adaptability. Learn about the various horse gaits before heading out for an afternoon ride.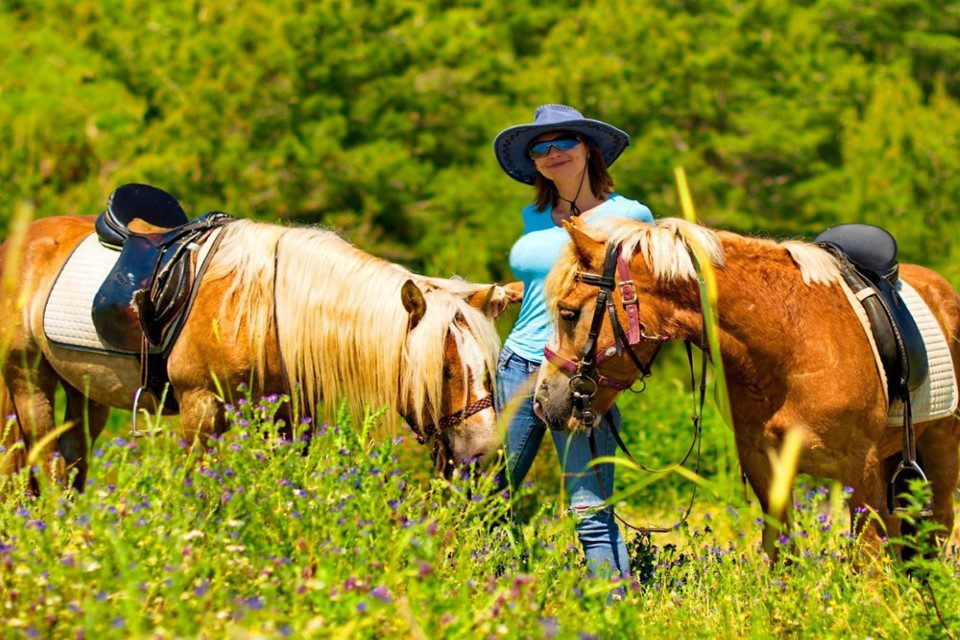 Horse Riding Experience in Istanbul
Experience the beauty of horseback riding in Istanbul, where you can escape the city's hustle and bustle without leaving it. Our meticulously planned horse safari experiences provide a one-of-a-kind chance to interact with nature while enjoying the calm of being on horseback. Our horseback riding excursion includes something for everyone, whether you're an experienced rider wishing to test your horse's flexibility or a novice learning about various horse gaits. In a group environment, you may share your heart's liberation with your friends, making it a memorable experience for everybody. Leave the city's activity, noise, and concern behind and spend the day exploring Istanbul's magnificent countryside on horseback.
Our knowledgeable guides will bring you along magnificent routes that wind through green woods, quaint towns, and beautiful meadows, providing spectacular views of Istanbul's visual splendor. You'll be able to connect with your horse, feel the rhythm of their movements, and enjoy the pleasure of riding these magnificent creatures.
During the horseback riding excursion, you'll learn about horse gaits such as trotting, cantering, galloping, and managing the reins confidently. Our well-trained horses are used to riding riders of various skill levels, offering everybody a safe and pleasurable experience.
You'll experience a feeling of freedom and independence that is wonderfully energizing as you immerse yourself in the tranquillity of nature and the thrill of horseback riding. The link between rider and horse is unique and wonderful, and our horseback riding experience in Istanbul allows you to establish that connection.
Whether you're an expert or inexperienced rider, our Istanbul horseback riding tour guarantees a unique experience that mixes the excitement of horseback riding with the beauty of nature. So join us on a thrilling horseback ride across Istanbul's gorgeous surroundings, and make treasured memories that will last a lifetime.
---
PROGRAM
Upon booking, we meet with the horses at the farm area at the time mentioned. After a briefing, we mount our horses with professional guides and begin our horse safari adventure.
We enjoy horseback riding and taking in the landscape before returning to where we began after a one-hour or longer excursion, depending on your preferences.
---
DESCRIPTION
The horseback ride duration may be adjusted to an hour or more. Please remember to pick the option when making your reservation.
Basic horseriding knowledge is taught to guarantee the safety of people who have never ridden a horse before.
When making your reservation, please provide your age and weight in the Note area.
---
IMPORTANT
Riders must not weigh more than 95 kg. In the event of a purchase, commission costs will be removed and repaid, and reservations will be canceled.
Horse safari activities are available for children aged four and above.
At the reservation step, you may pick your preferred date. You will be notified, and the course/safari hours will be scheduled based on the day and occupancy set by the consumers.
During the day, course time zones are assigned based on favorable weather conditions, horse exhaustion levels, etc.
---
NOTES
From 9:00 a.m. to 9:00 p.m., seven days a week.
Our facility is close to Istanbul.
Reservations are required—WhatsApp support for further information and bookings.
Changes and cancellations must be made at least 48 hours in advance. Otherwise, there will be no cancellation, alteration, or refund.
If necessary, request the voucher or invoice for the relevant person on site.
You can make reservations via the site or WhatsApp.
For a faster response, we recommend you contact us on WhatsApp.