About this tour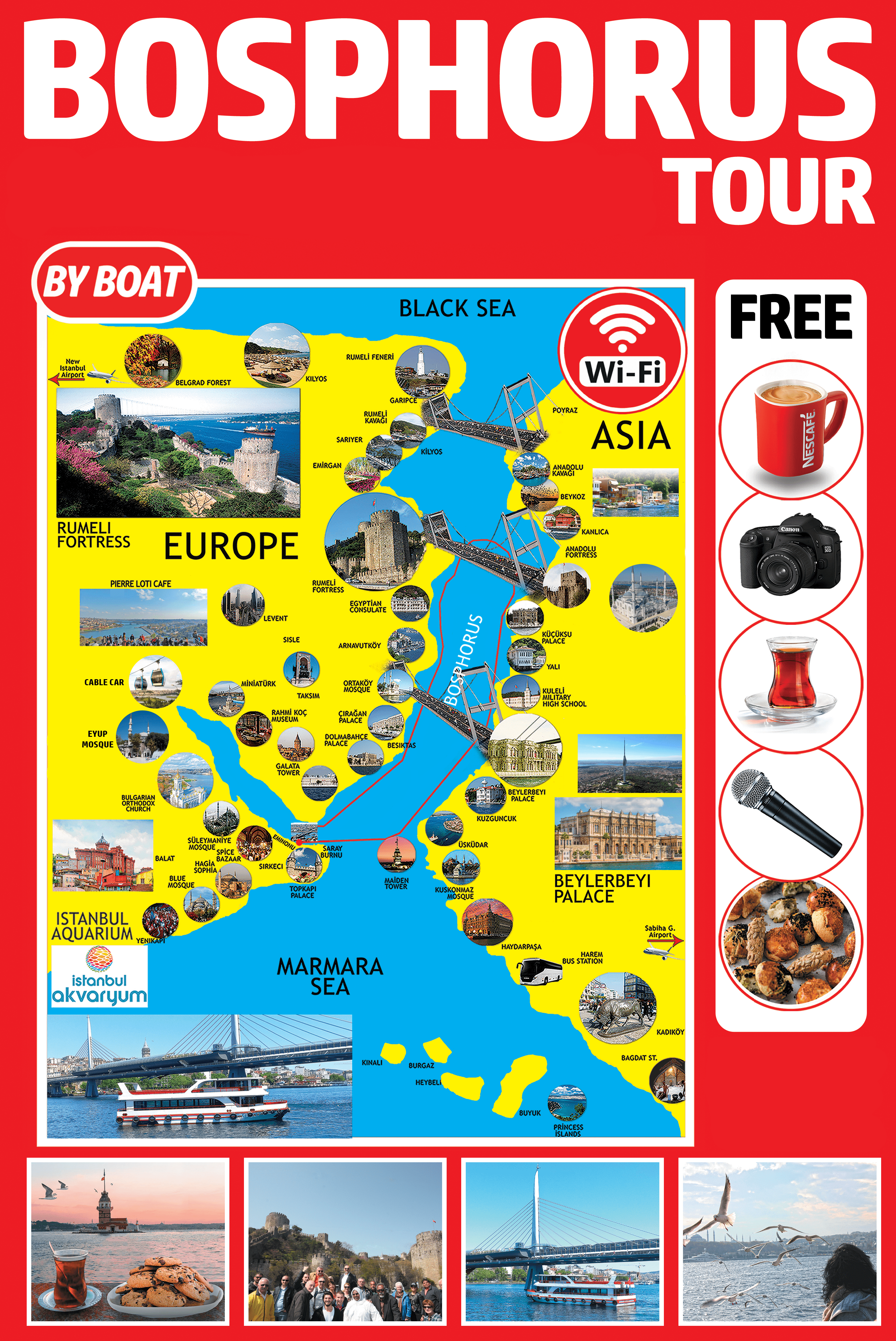 The Bosphorus Evening Cruise Tour is a great way to experience the historical sites of Istanbul in a new light. Even if you're familiar with the city, the beautiful sunset colors offer a unique perspective. This boat tour is especially great for first-time visitors to the town, as you can see all the essential spots while observing the evening atmosphere. Plus, you can take unforgettable photos with your loved ones.
The Bosphorus Evening Cruise Tour in Istanbul, offered by SeaLand Trip, is an excellent opportunity to witness the beauty of Istanbul from a new angle. This tour offers a unique and memorable experience of the historical sites in Istanbul. So, what are you waiting for? Book your Bosphorus Evening Cruise Tour with SeaLand Trip today and create unforgettable memories.
Due to the high demand for our tours, we recommend making a reservation in advance. Feel free to contact us to learn more about this opportunity.
What Will You See During Bosphorus Evening Cruise Tour?
The Evening Bosphorus tour lasts for 2 hours. During the first hour, you will explore the European shore until the second bridge of the Bosphorus. The second hour will be spent observing the Asian side of the Bosphorus Istanbul. This tour allows you to see and take pictures of various locations in the city within the given timeframe.;
Beylerbeyi palace
Rumeli Fortress
Anatolian Fortress
küçüksu palace
Ortaköy Mosque
Maiden's Tower
In addition, our Ciragan Palace, Topkapi Palace, Hagia Sophia, Yali House, and many other locations on the Bosphorus.
If you want to know about other boat trip options please cheak:

Which Bosphorus Cruise Tour Should You Take in Istanbul?
How to Participate in the Bosphorus Evening Cruise Tour?
Suppose you are looking for a daily boat tour to enjoy the beautiful Bosphorus and see the city's locations. Look no further than the Organization of the Evening Cruise Bosphorus! We welcome couples, families, and friends to join us on our tour, with no specific number limit for participation.
To ensure you're ready for the tour, we'll send you the meeting point and cruise pictures via WhatsApp. If you have any questions, please get in touch with us for more information.
Just remember to arrive at the meeting point we send by 17:30.
The tour will start at 18:00 and will finish at 20:00.
What's included in the Evening Cruise Tour?
Our Bosphorus tour is designed to make your experience more enjoyable. Our knowledgeable LIVE tour guides can speak English, Arabic, French, and Russian fluently and will explain the history of all the buildings you pass by.
Additionally, our tour provides Free Wi-Fi, Tea, Nescafe, and even Photography services.
If you want to witness the breathtaking sunset in Istanbul from the Bosphorus, our tour allows you to do just that. If you have any questions or need more information, please don't hesitate to contact us.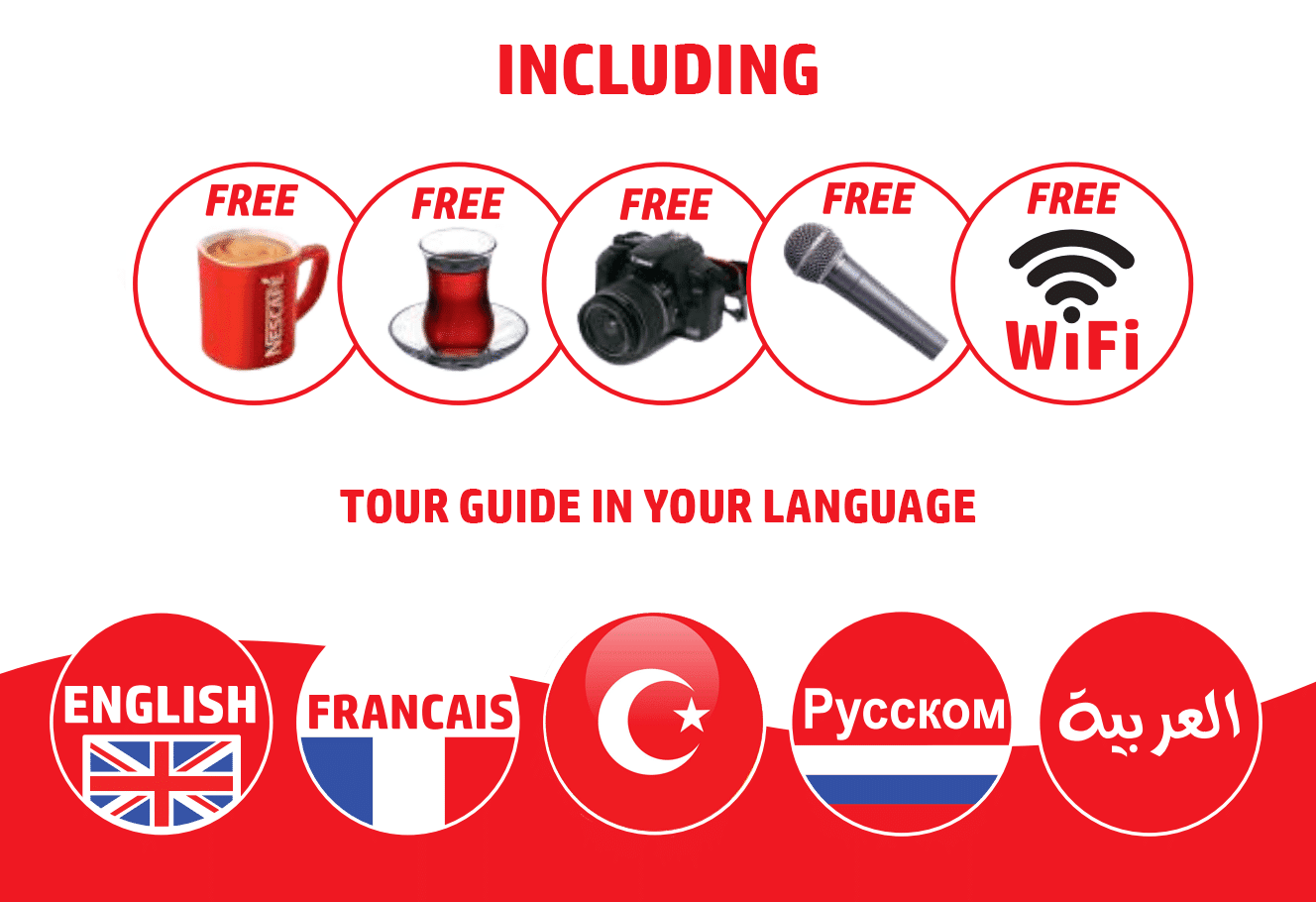 ♦Important notes:
Writing your number on the reservation form with the country code is very important.
You can make reservations via the site or WhatsApp and pay for the cruise.
For a faster response, we recommend you contact us on WhatsApp.