About this tour
Discover the captivating Bosphorus Sunset Cruise Tour in Istanbul. Witness mesmerizing sunsets and explore historic sites for an unforgettable journey. Whether you're a local or a newcomer, the sunset colors offer a fresh and worthwhile perspective. This highly recommended tour is perfect for experiencing Istanbul's transformation into a magical wonderland. Remember your camera to capture cherished memories with loved ones.
But there's more! The Bosphorus Sunset Cruise Tour provides fascinating insights into Istanbul's rich history and vibrant culture. Our expert guide shares captivating stories and informative commentary about landmarks and monuments. Marvel at the historical significance of the Bosphorus Strait and its harmonious blend of architectural styles. Experience enchanting views, delve into Istanbul's fascinating past, and create lasting memories on this friendliest and most enjoyable tour.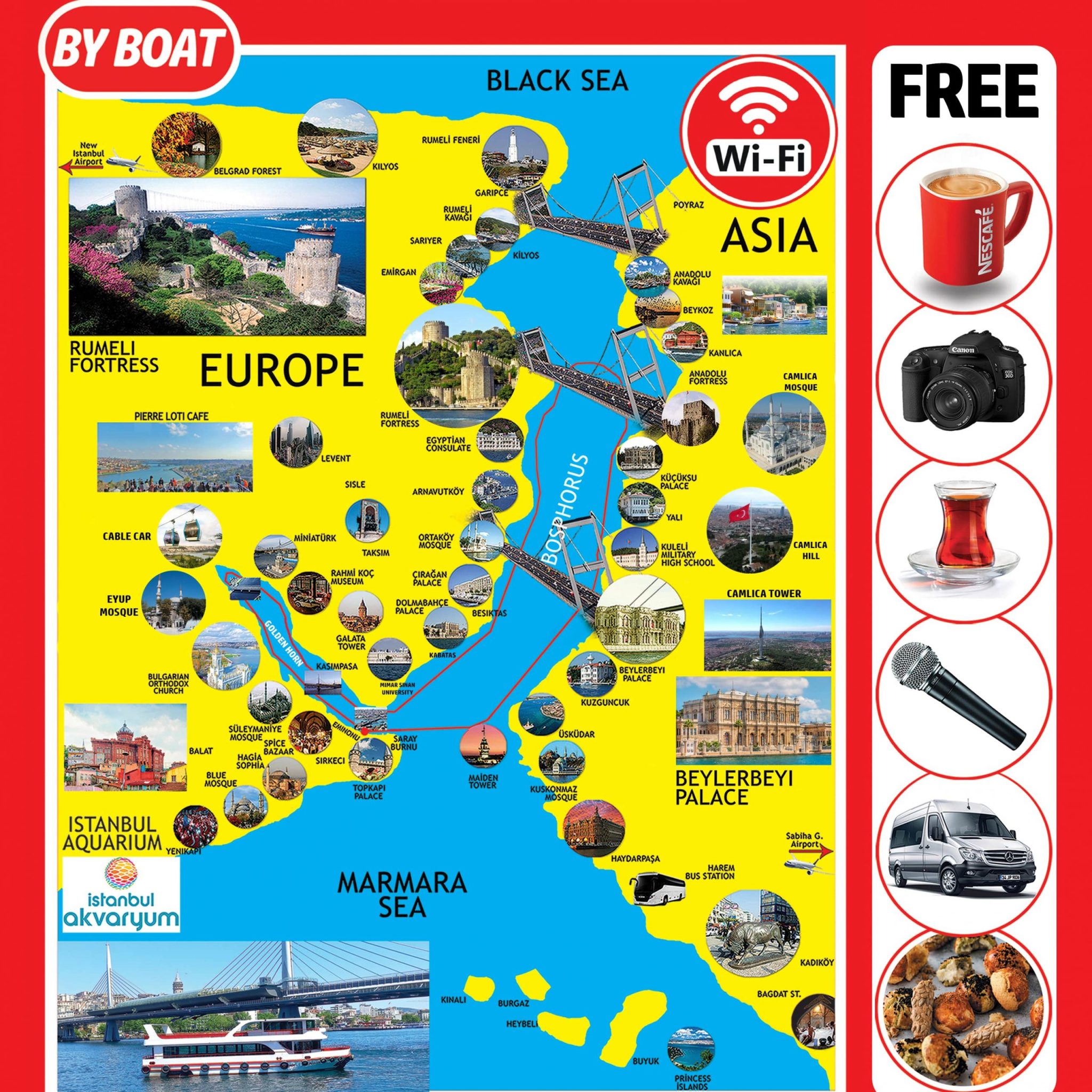 What Will You See During Bosphorus Sunset Cruise Tour in Istanbul?
The Sunset Bosphorus tour takes 3 hours in total. It begins with exploring the historical Golden Horn, and after that, you will explore the European shore until the second bridge of the Bosphorus. The second hour will be spent observing the Asian side of the Bosphorus Istanbul.
During this cruise tour, you can see and capture pictures of the following locations in the city:
Golden Horn:
Bulgarian St. Stephen's Church
Fener vicinity, including the Ecumenical Orthodox Patriarchate
Jews formerly inhabited Balat
Ottoman shipyard
Old Fez factory
Eyüp, where Ottoman nobles buried
Bosphorus:
Beylerbeyi palace
Rumeli Fortress
Anatolian Fortress
küçüksu palace
Ortaköy Mosque
Maiden's Tower
In addition, Ortakoy Mosque, Topkapi Palace, Hagia Sophia, and many other locations from the Bosphorus and Golden Horn.
If you want to know about other boat trip options, please check the link below:
Which Bosphorus Cruise Tour Should You Take in Istanbul?
How to Participate in the Bosphorus Sunset Cruise Tour?
Experience the Bosphorus Sunset Cruise Tour effortlessly with our convenient daily availability.
Benefit from our exclusive Hotel Pick-up and Drop-off services by car. The Tour departs promptly at 17:00, following a scheduled pick-up time 16:00 from centrally located hotels.
Immerse yourself in the Tour's captivating journey until 20:00, creating unforgettable memories.
What's Included in this Sunset Cruise Tour?
Our Tour is designed to make your experience more enjoyable. Our knowledgeable LIVE tour guides can speak English, Arabic, French, and Russian fluently and will explain the history of all the buildings you pass by.
Additionally, our Tour provides Free Wi-Fi, Tea, Nescafe, and even Photography services and Free Hotel Pick-up and Drop-off shuttle.
Don't miss the opportunity to witness the breathtaking sunset over Istanbul's enchanting Bosphorus. Book your spot now and embark on an unforgettable adventure. Contact us via our website or WhatsApp for reservations or any additional information. Join us and create memories that will last a lifetime.
Book now and embark on an unforgettable adventure!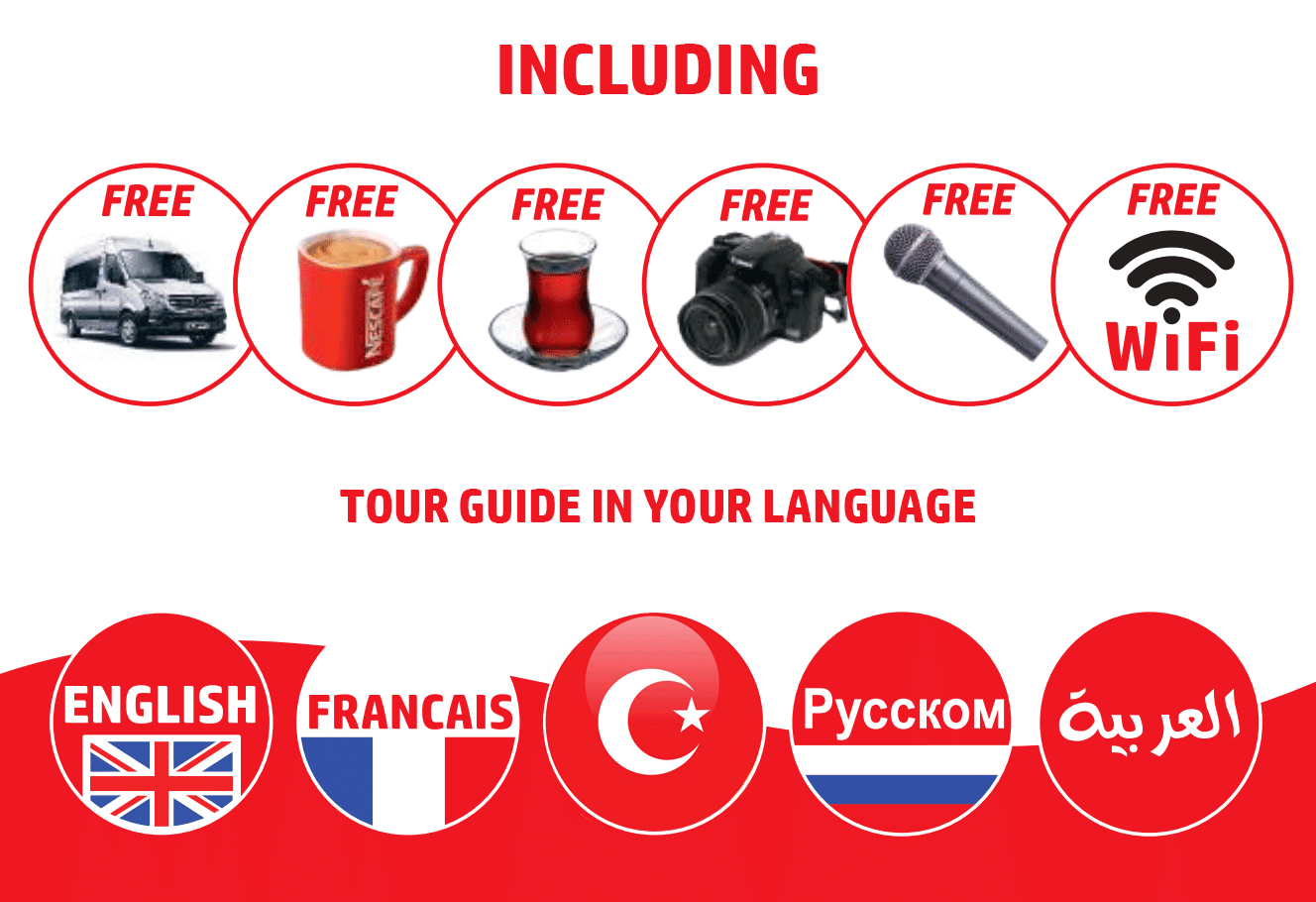 You can make reservations via the site or WhatsApp and pay on the boat.
For a faster response, we recommend you contact us on WhatsApp.