If you're looking for an incredible panoramic view of Istanbul, look no further than Camlica Hill. Located on the Asian side in the Uskudar district, this hill is considered one of the top tourist places. It offers spectacular vistas that are enough to take your breath away. Whether you're a first-timer or a frequent visitor, there's always something new at this wonderous site. To help make your visit memorable, we have compiled a comprehensive guide highlighting everything about things to do here.
How To Reach There?
Camilla consists of two famous hills, namely Big Çamliça (Büyük Çamlıca)and Small Çamlıca( Küçük çamlıka). You can use any mode depending upon which hillock appeals more. It's very convenient both via public transportation or private vehicle. For those inclined towards mingling with locals & indulging in fun-filled street experiences, the Dhaka bus & a minibus option could be helpful.
The minibusses will drop right off near the mosque gate. You need only give the driver heads-up when getting close. Public buses 15ÇS pass nearby quarter-hourly & 12A/2 likewise get visitors within walking distance.
Each method mentioned above has its perks.
Suppose you're looking for a comfortable ride to Camlica Hill. In that case, taxis can provide that, but there might be better options for those on a budget. Consider reserving an Uber instead, especially if saving money is a top priority. Alternatively, renting a private car can offer better control over your schedule and ensure your sightseeing is unhurried.
If you want to visit camelia hill, you can check our tours
Istanbul Full-Day Tour By Bus And Bosphorus Cruise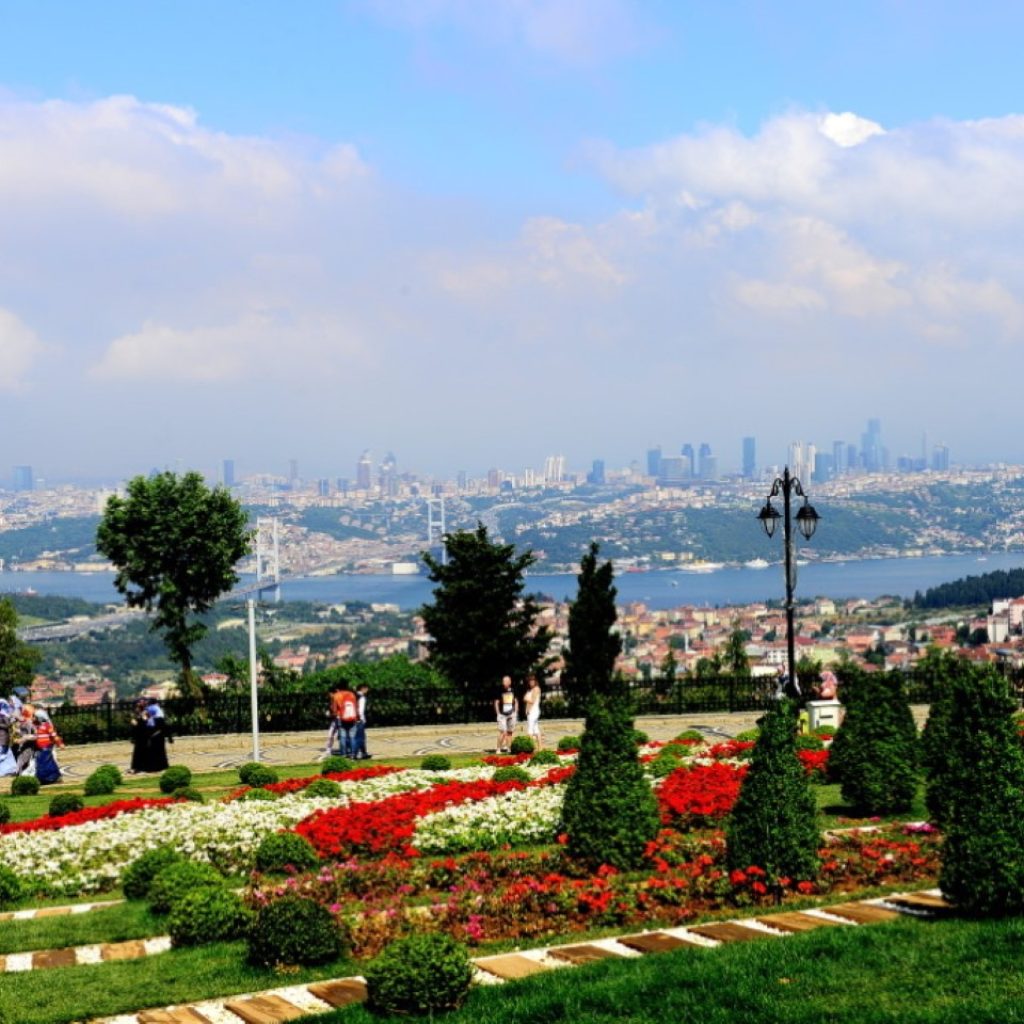 What to Do in Camilica Hill?
To put it simply, While most people visit here for scenic beauty purposes alone, there's much that will tickle your fancy. Here's a list of things to do that would make anyone relish their stay throughout :
Visit The Çamlica Mosque
While the entire Istanbul is clustered with thousands Of mosques, the Camilla mosque stands out due to its unique panoramic view. It also features non one but four minarets undeniably. Nearby Moon&star Cafe provides a great backdrop as well.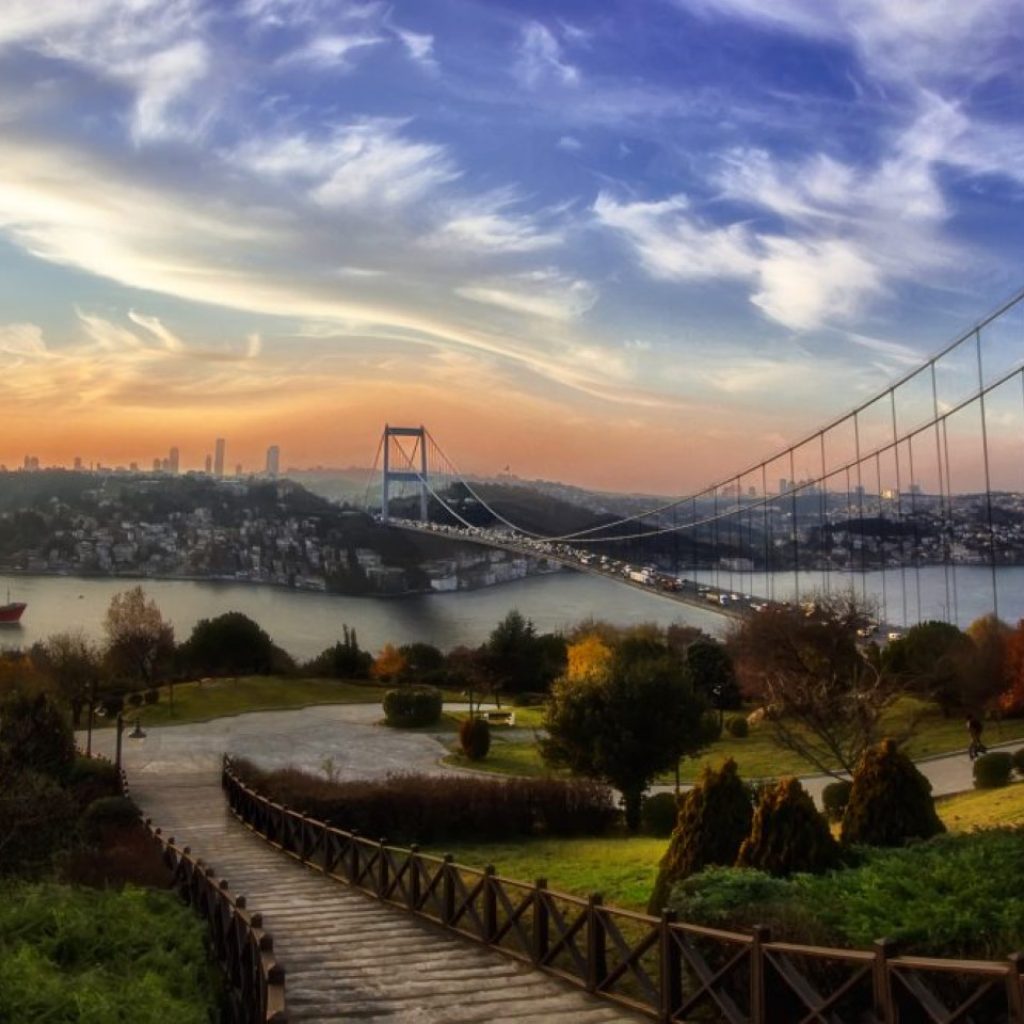 Stroll Through Beautiful Gardens
For nature admirers who don't want only views from above. You must love this place because Camilla Garden offers scenery, unlike others. Amongst shadows cast by trees prosper some species magnificently, including groups resembling animal forms. Therefore satiating photographer inside you couldn't get any easier than this!!
Have A Picnic With Views
Ever dreamed about enjoying the sunset while sprawled over soft green grass and the calm wind oozing through your hair? No worries!!! Bring along a basket full of treats cause a lush meadow awaits. And even if time remains short before the sun goes down, wonky cable cafeteria sells packets purporting delectable snacks and chewable.
Check Out Gift Options
If you want gifting options, especially souvenirs, you could explore colorful artisanal items Askar Atolye produces. Locket-sized souvenir compasses symbolize meanings drawing positive signs when following directions intuitively. Eye-candy handicrafts prove capable representatives reminiscing extraordinary experiences that happened into trip upward hills steadily garner attention worldwide too eventually.
Tips For Visiting Camilica Hill
If you plan a trip to Istanbul, include a stop at Camlica Hill in your itinerary. While it's not a typical day trip destination, it's worth visiting. Here are some tips to help you make the most of your experience:
Take a leisurely walk through the parks and lush groves to soak up the serene atmosphere of the hill. If the weather permits, enjoy the breathtaking views from one of the many cafes and lookout points.
Visit the beautiful Çamlica Mosque and take in its unique panoramic view of Istanbul. The mosque is particularly noteworthy for its four minarets.
Explore the beautiful Camlica Garden, where you can admire the stunning flora and fauna, including some unique animal-shaped trees. It's the perfect spot for nature lovers and photographers alike.
Have a relaxing picnic with a view, either on the lush meadow or by grabbing a bite from the cafeteria. The cafe offers a variety of delicious snacks to enjoy while taking in the spectacular views.
If you're looking for unique souvenirs, stop by Askar Atolye to explore their colorful artisanal items, such as souvenir compasses and eye-catching handicrafts.
You will have a memorable experience at Camlica Hill by following these tips. Whether you're seeking relaxation or adventure, this stunning location is the perfect destination for anyone exploring Istanbul's history, culture, and beauty.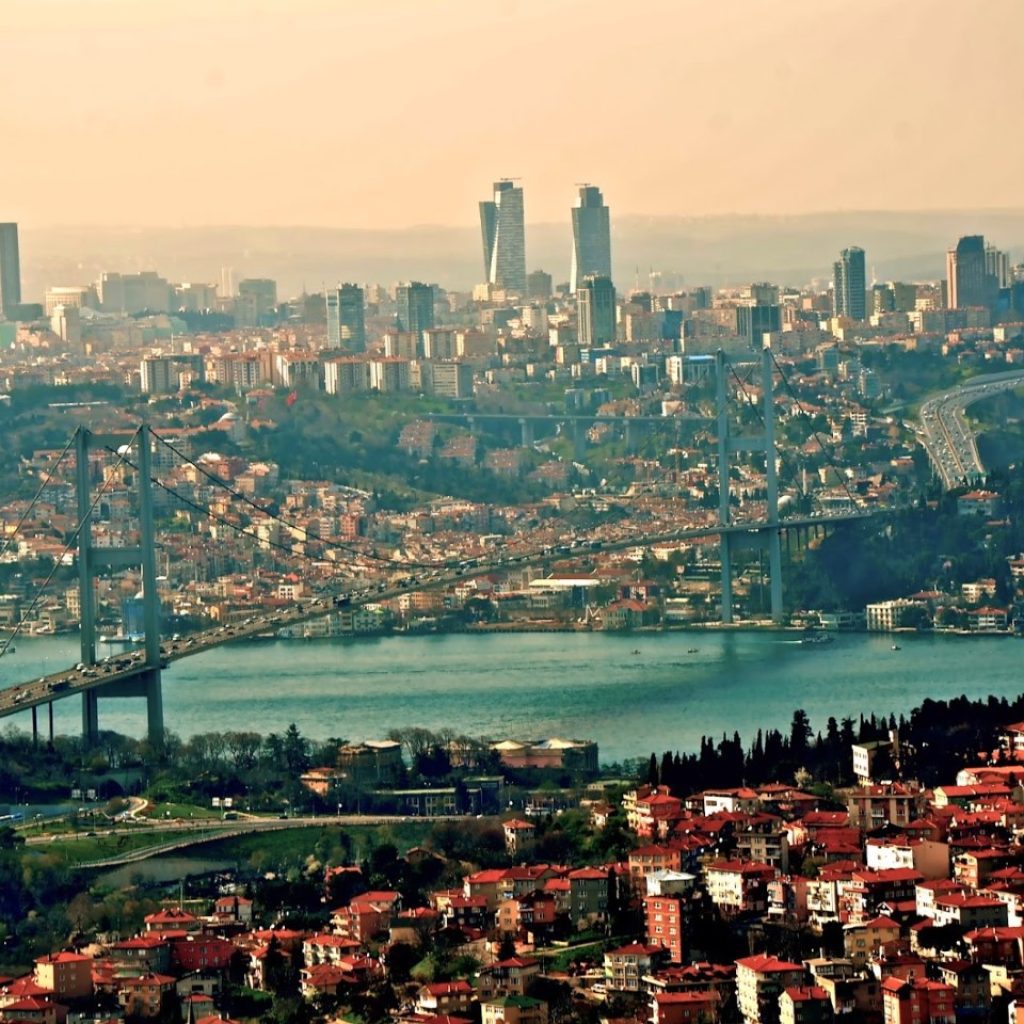 Conclusion
A trip inside one of Turkey's crown jewels, Camlica Hills, could be defined as extraordinary. As one of the top tourist destinations, Camlica provides a mesmerizing view across the city set against the Bosphorus.
A centerpiece consisting of four minarets of Ottoman architecture works magic as well. Moreover, gazing into the distance won't disappoint once you arrive. Take a stroll along paths while breathing fresh air, or pepper your schedule by chowing down on falafel while sipping endless Turkish coffee with both hands.
Tear through the pages of your favorite book, catch up with friends, take a much-needed break, and let go of all worries as you sink slowly into the royal blue waters. To sum up, Camlica offers relaxation, reinvigoration, and tranquility.