Istanbul Dinner Cruise: Culinary Delights on the Bosphorus, A evening sail across Istanbul, is among the most breathtaking experiences available anywhere in the world. On this one, you could glimpse the famous Blue Mosque (Leander's Tower), the Kz Kulesi Tower, the Bosphorus Bridges, the Dolmabahce Palace, and other sites. In addition, excellent Turkish food may be enjoyed with your family or friends while watching or listening to live entertainment.
You could get to view the illuminated city of Marvelous Istanbul while you're out on a dinner cruise. Have some drinks and meals while you're out on the water. You will be utterly enthralled with the traditional dancers, singers, and belly dancers.
After the sun has set, you will appreciate the Old Ottoman palaces, the breathtaking views of European and Asian beaches, and the delectable cuisine of Turkey.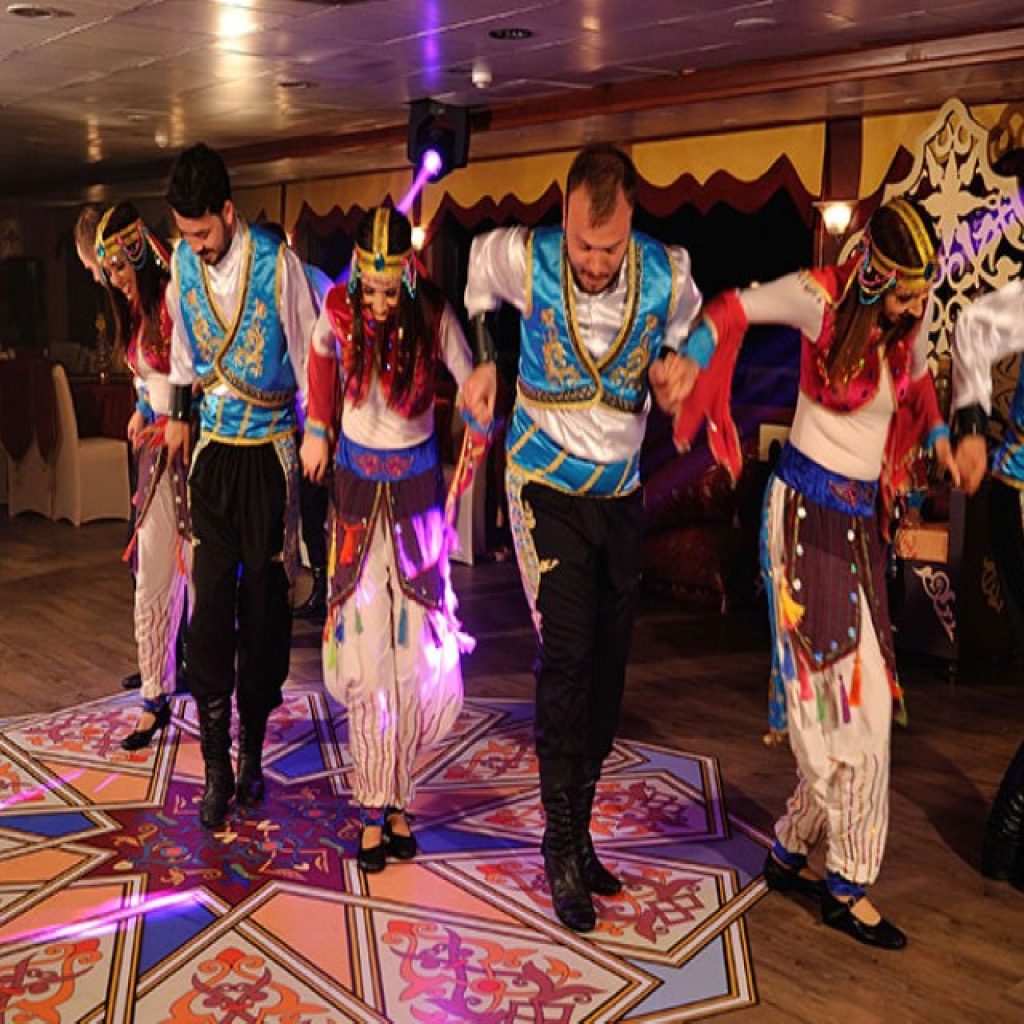 Istanbul Dinner Cruise
You will have a wonderful evening as you cruise around the city while enjoying a superb dinner and shows on board. As part of the evening's entertainment, guests will be treated to Turkish classical music, traditional performances, belly dancing, a spectacle with whirling dervishes, an international singer, and a DJ.
Experience the most memorable Night of your life in the city's heart with a delectable dinner and the live performances of Turkish Night.
You will have a great time on the Dinner Cruise in Istanbul because it is a place where you may fall in love with the gorgeous Strait and Istanbul, enjoy delectable cuisine, and see Turkish Night Shows! These are very astounding… Please look at the packages available for our Dinner Cruise in Istanbul, and purchase your ticket right now.
You have the option to buy tickets for the evening cruise packages.
Dinner Cruise Turkish Night Shows (Unlimited Drinks)
Dinner Cruise With Entertainment
A city's nightlife on a dinner cruise may be experienced to its fullest potential. This kind of Cruise takes you on a fantastic journey on a lake, river, strait, creek, strait, or ocean, but it also exhibits the majesty of a city by showing you its vibrant night-time attractions. Therefore, if you want to do something that won't be done anywhere else with your family or friends, we strongly suggest that you include one of these spectacular dinner cruises in your trip to one of these world-famous destinations.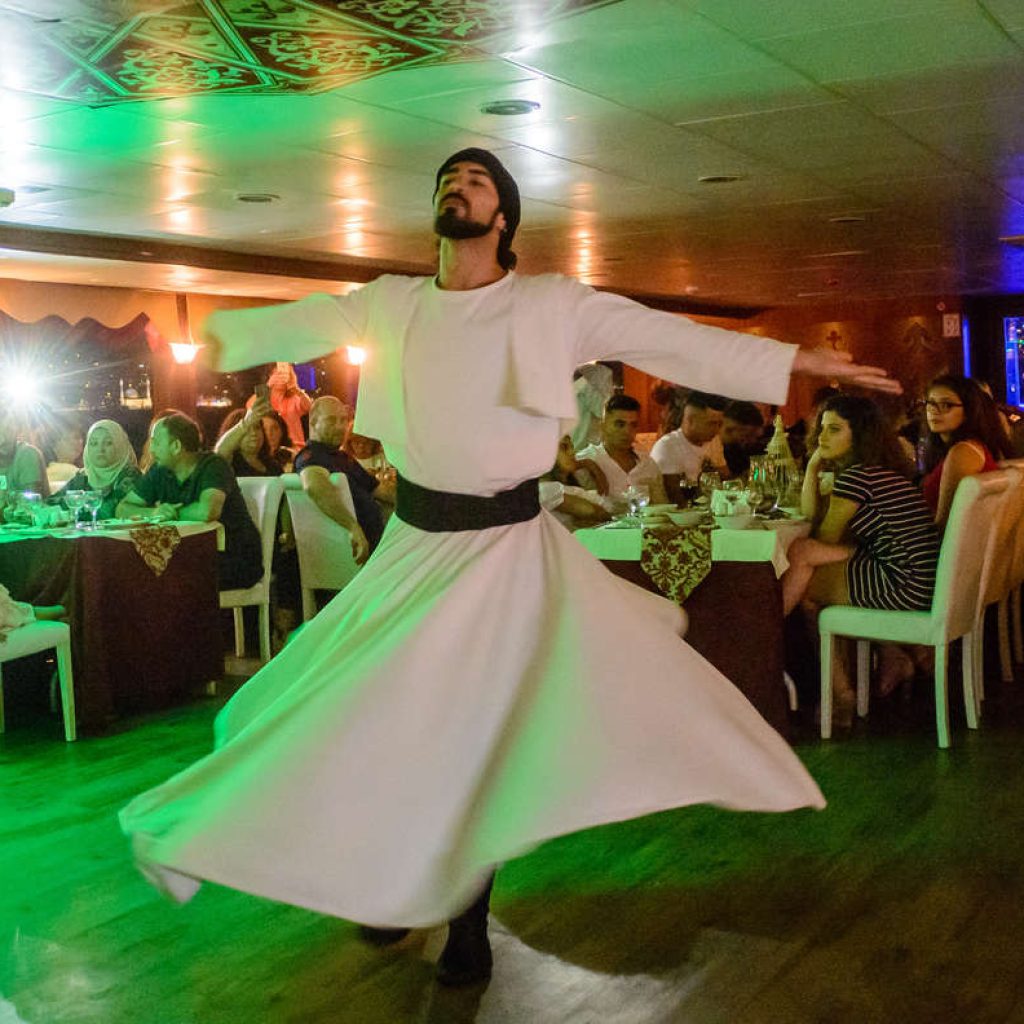 Istanbul Dinner Cruise: Culinary Delights on the Bosphorus
During that Istanbul Bosphorus cruise that lasts for three and a half hours, you will get the opportunity to enjoy Turkish food while sailing through the Night between the continents of Europe and Asia. Furthermore, you will be blown away by the architectural remnants of the Byzantine and Ottoman empires, in addition to the fantastic program of entertainment that includes belly dancing and other such things…
During this delightful excursion, you will be treated to three dishes of mouthwatering Turkish food and drinks to accompany each course. Taking in the gorgeous scenery as you and your significant other, family, or loved ones glide over the calm waves is a beautiful way to spend time.
The Istanbul Dinner Cruise is a feast for the senses and provides a unique view of Istanbul from the ocean. It offers a unique perspective on the city's icons, enabling you to view them in a fresh light and enjoy their majesty from a new perspective. The quiet and serene ambiance of the Bosphorus Strait at Night produces a feeling of tranquility and relaxation, making the voyage an ideal retreat from the city's hustle and bustle.
At last, the Istanbul Dinner Cruise is a once-in-a-lifetime event that combines cultural immersion, gastronomic enjoyment, and stunning scenery. It's a must-do for anybody visiting Istanbul, offering a one-of-a-kind and captivating opportunity to discover the city's rich culture, history, and natural beauty. So, spend an unforgettable evening on the Bosphorus Strait and make memories that will last a lifetime.
Please get in touch with us so we can provide you with the most memorable dinner cruise in Istanbul.
+90 543 936 6370
+90 534 392 6735