About this tour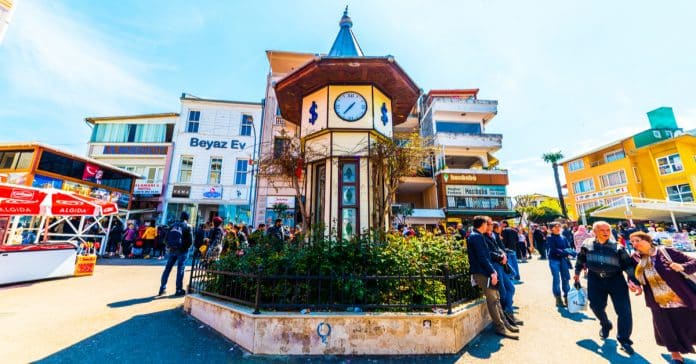 If you have just arrived in Istanbul, the islands are at the top of the places you must see. With Istanbul Princes Islands Tour, you can see Heybeliada and Buyukada and closely examine their culture and nature.
Princes Islands offer you a unique view both in summer and winter. However, it is preferred, especially in the summer months. It provides a great opportunity if you are looking for a peaceful environment.
In addition to its natural beauty, the region is home to important historical artifacts. If you want to open a new page in your life, you can catch the opportunities you are looking for with this tour.
What Does Istanbul Princes Islands Tour Have?
Princes Islands Tour is planned so you can spend your day the best way possible. In this regard, you can see advantages such as:
From the Sea of ​​Marmara to the Islands, you can travel in a vast sea.
You can watch the bay view.
You can use electric car tours around the island.
Examine buildings from the Victorian era.
Travel to historic mansions from the Ottoman period.
If you want to take advantage of these opportunities, you only need to make a reservation. However, we recommend you book in advance as tours are in high demand.
What Does Istanbul Princes Islands Tour Include?
Guests participating in the Istanbul Princes Islands Tour are picked up and dropped off from their hotels. These times are 09:00 from Sultanahmet-Aksaray and 09:30 from Taksim-Beyoglu.
You can get to know the area better as local guides are available. Since our guides speak Arabic, English, and Russian, you can ask questions and talk comfortably.
Lunch is available on our tour. You can enjoy geography you have not explored before on a journey that takes 7 hours.
How is the Istanbul Princes Islands Tour Route?
Princes Islands Tour starts from the Marmara Sea, crossing to Heybeliada. After passing the pine forests and old villas full of unique beauties, we take a ferry to Buyukada.
After lunch at a seaside restaurant, get a taste of local life on the island. Then, after examining the Victorian buildings in the area, the return journey begins. You can contact us anytime if you have any questions about our tour.